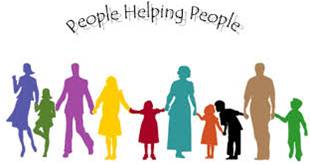 To be eligible for most programs, you must:
Live in Virginia
Be a U.S. citizen or meet certain requirements if you are an immigrant
Apply at the agency that serves the city or county where you live
Meet specific requirements of each program for which you are applying
Apply for other benefits that you may be entitled to receive, such as Social Security, Worker's or Unemployment compensation
Before we can determine if you are eligible, some of the information you give must be verified.
Depending on the program, eligibility and the amount of benefits may be based on:
Your income
The number of people in the family
Certain household expenses
As soon as a decision about your application is made, we will send you a written notice. This notice will tell you if you are eligible and the amount of benefits you may receive.
RIGHTS AND RESPONSIBILITIES
You must give correct information
You must cooperate
You must report changes that occur in your situation. Your worker will explain what needs to be reported
You may appeal decisions or actions if you are dissatisfied
You may review your case record during the agency's business hours
You may review program regulations and manuals during the agency's normal business hours. Manuals are also available online at www.dss.virginia.gov.
AUTHORIZED REPRESENTATIVE
If you would like someone else to act on your behalf, you may select a trusted friend, relative or neighbor to be your representative. The representative may:
Apply for benefits for you
Receive your notices and correspondence
Use benefits on your behalf
You may name a representative on the application form. If you want to name an authorized representative at any time after you have submitted your application, write a note for that person to take to the local social services department. In the note:
List the name, address and phone number of the person you are naming
List the duties you want that person to perform
Sign and date the note
HOW TO APPLY FOR ASSISTANCE
Complete an application

Pick up an application any time during office hours at your local department of social services (LDSS)
Ask the LDSS to mail an application to you, OR
Print a copy of the application and fill it in off the internet at: http://www.dss.virginia.gov/form/index.cgi

File the application

Leave the application at the LDSS, OR
Mail or fax the application to your LDSS
Apply online for SNAP,TANF, Medicaid, or Energy Assistance benefits at www.commonhelp.virginia.gov
Apply online for Adult Medical Assistance (Medicaid) at www.dss.virginia.gov
Depending on the type of assistance you are requesting, you may need to be interviewed.
For more information, please contact the Richmond County Department of Social Services at (804) 333-4088.