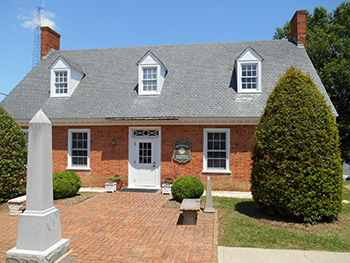 The primary goal of the Inspection Department is to provide for the safety of life and property from hazards related to building design, construction, use, repair, removal or demolition. Generally, this is accomplished through the review of building plans and specifications and by inspection of all aspects of construction to ensure that all new construction complies with nationally recognized and State mandated codes and standards.
Additional responsibilities include: Meeting and advising owners, contractors, sub-contractors, architects, engineers, developers, and others regarding construction codes and plans; issuing a certificate of occupancy upon satisfactory completion of a project; investigation of complaints and assisting the public with questions and concerns; serving notice of violation on anyone causing a code violation and posting a stop work order when serious problems arise; representing the county as an expert in the field of Building Code administration, interpretation and enforcement; proposing changes to county policies or ordinances in the field of building safety and regulation to County Management and/or the Board of Supervisors.
(building, electrical, plumbing, mechanical, wetlands, zoning, land disturbance)
Richmond County is currently using the 2018 Virginia Uniform
Statewide Building Code.